* CSU has won the inaugural 2018 UniSport Australia Spirit of Uni Nationals – Division 2 Trophy
* This is the only overall award given at the Uni Nationals
* The Unisport Tom O'Sullivan Spirit Trophy is awarded to the university that displays outstanding sportsmanship, fair play and respect for others and self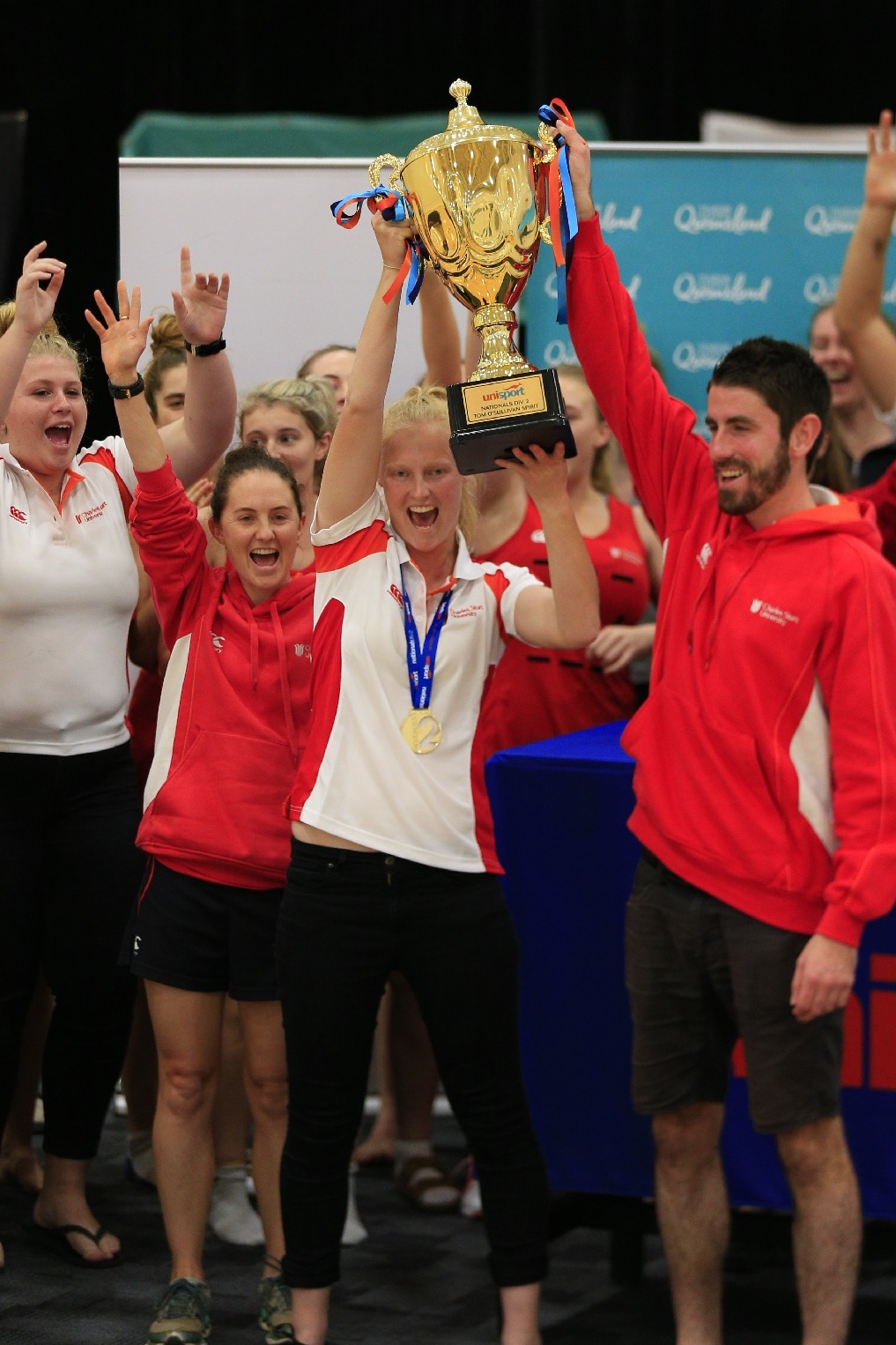 Charles Sturt University (CSU) students have put on the best show, at the 2018 UniSport Nationals. UniSport Nationals, which provides the opportunity for students from 42 universities across Australia to compete head to head in a number of national standard sporting competitions.
The CSU team come home the most honourable accolades achievable at the UniSports Nationals, the UniSport Tom O'Sullivan Spirit Trophy. It's awarded to the university that displays outstanding sportsmanship, fair play and respect for others and self.
CSU Manager Student Engagement Mr Nik Granger said, "The award is voted on by match officials, UniSport Australia competition organisers and the 42 competing universities at the Uni Nationals Division two".
Team CSU had more than 80 student athletes competing at the Uni Nationals Division two on the Gold Coast this week.
"Our teams include Men's basketball, Women's volleyball, Women's tennis, Mixed Netball, Men's touch football, Women's netball, Men's futsal and Women's football, who won the gold medal," Mr Granger said.
Uni Nationals is the pinnacle sporting event on the university sports calendar.
CSU Team Captain and Gold Medal Winner with the Women's Football team, Ms Meaghan Kempson said, "I am incredibly proud to belong to a University that displayed an enormity of skill, sportsmanship and passion throughout the week at Uni Nationals.
'Team Charles Sturt University was set the challenge of striving to win the Spirit Award at the start of the tournament and each and every team member worked towards this goal and contributed to our success."
CSU previously won a National Spirit level award in 2007.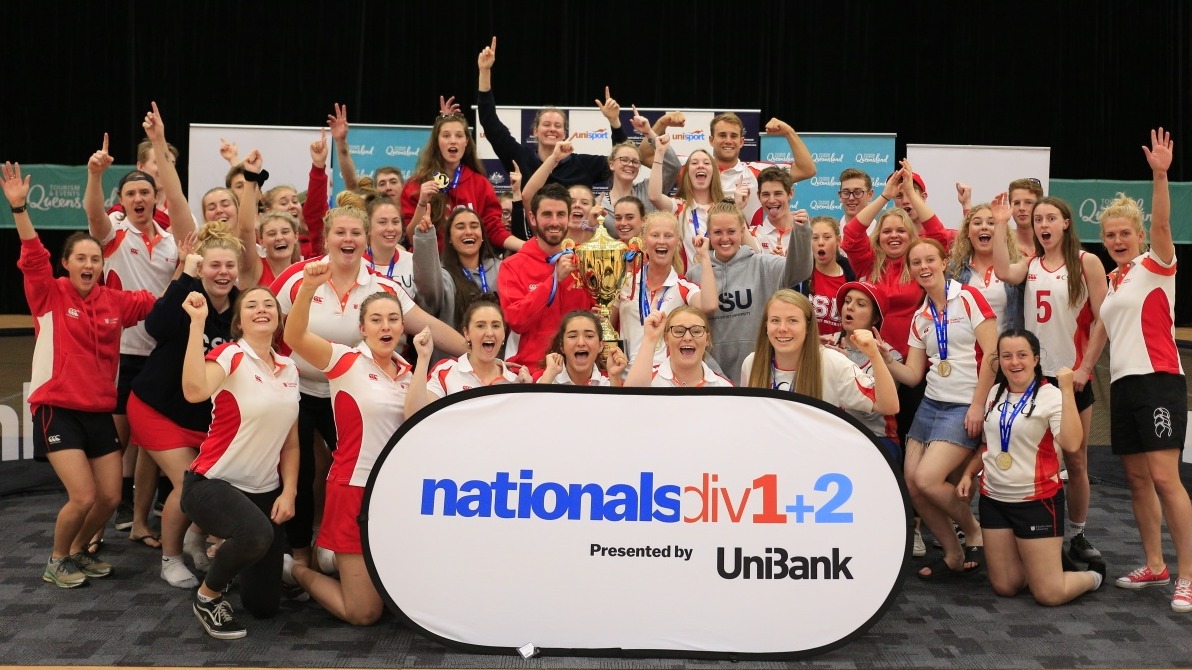 "All the students wearing the red and white this week did themselves, their families and Charles Sturt University proud. Winning the Tom O'Sullivan Sprit Award is a true reflection of our values and pride for the University, which continues to provide us with opportunities to display our talents on a national stage." Ms Kempson added.
"We are extremely proud of the way our students have conducted themselves on and off the field at the first Nationals event," Mr Granger concluded.