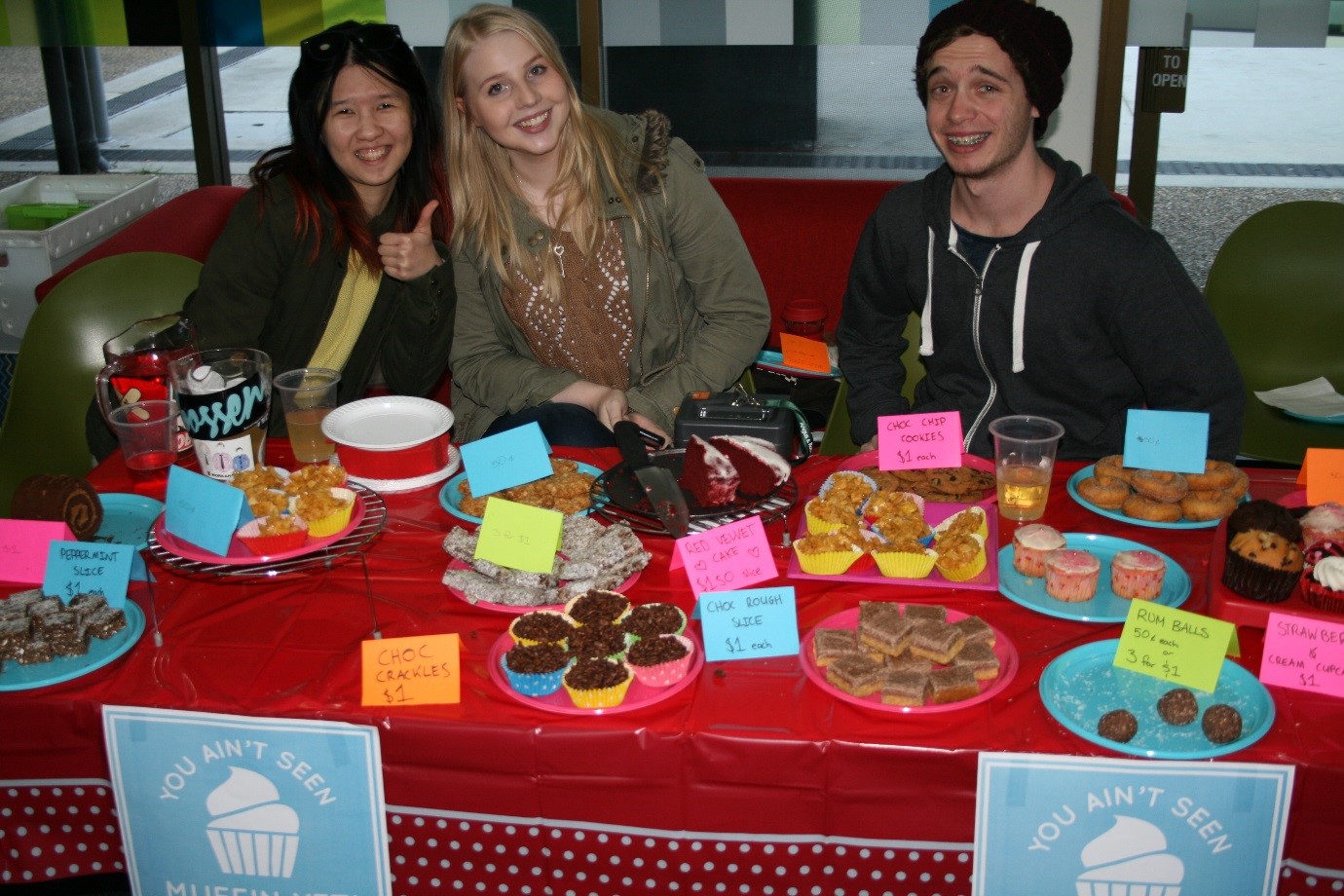 Charles Sturt University (CSU) students have demonstrated their generosity and raised a record amount of money for local, national and international charities in 2016.
An impressive fundraising total of $120 822.80 has been donated to charities, including the Royal Flying Doctor Service (RFDS), Beyond Blue, Headspace, the NSW Cancer Council, the Black Dog Institute and Hope for Himalayan Kids.
Fundraising activities ranged from the traditional raffles and cake stalls, to more creative ideas including 'nude but not too rude' calendars, a ping pong-a-thon, 'Dancing with the Stars' events, race days, football matches and charity balls.
The 2016 fundraising included:
- At CSU in Albury-Wodonga: Students raised a total of $3 886.50 in 2016 for RFDS ($1 204), CSU Give ($217), Headspace – Albury-Wodonga ($840), Drought Appeal ($580), AWH Physio department ($520), Relay for Life ($82) and Beyond Blue ($443).
- At CSU in Bathurst: Students raised a total of $11 346.000 in 2016 for Marathon Health Headspace ($3 500), RFDS ($1 055), Cancer Council ($1 595), Hope for Himalayan Kids ($270), Headspace ($3,010) Veritas House for youth homelessness ($1 000), Carenne Special School for disabled students ($416) and Reach for Nepal ($500).
- At CSU in Dubbo and Orange: Students raised $8 031.35 in 2016 for Cerebral Palsy Alliance ($2 345), RFDS ($1 235), Ronald McDonald House ($500), Cystic Fibrosis Australia ($490), Movember ($220), McGrath Foundation ($2 000) and Cancer Council ($1 241).
- At CSU in Port Macquarie, the Student Heart Project raised $15 584 towards the installation of public defibrillators, the first of which was donated and installed in July 2016. Other charities to benefit from the fundraising total of $20 013.95 the RFDS ($800), Cancer Council ($349), Leukaemia Foundation ($572), Jacob Berry Scholarship Fund ($402), Jacob Berry medical costs ($2 000) and the Ping Pong-A-Thon charity ($307).
- At CSU in Wagga Wagga, students raised a total of $77 225 in 2016. The largest donation of $27 000 went to Angus Aims for Independence, run by Coota Carers Group. The donation followed a charity football match between CSU AFL team, the Bushpigs and CSU rugby union team, Ag College in October.
Mr Peter Worsley, an injured former player from CSU Ag College received $20 000 which was raised during the annual Ag Races at the Murrumbidgee Turf Club.
CSU in Wagga Wagga students also donated money to the Black Dog Institute ($20 571), RFDS ($876), Cystic Fibrosis Australia ($3 322), Lainy McFarland's family's GoFundMe campaign ($1 000), the Australian Christian Fellowship of Evangelical Students ($3 000), Relay for Life ($485), RSPCA ($871) and Darwin Animal Doctors ($100).
Fundraising efforts will continue in 2017, kicking off with plans to turn O Week pink in support of the McGrath Foundation. The McGrath Foundation funds breast care nurses who work in regional communities across Australia, including CSU's campus cities.
CSU Student Liaison Officer Ms Alexandra Cary said, "The Orientation student leaders will be dressed in pink shirts and there'll be loads of pink-themed events throughout the week."
During Orientation 2016, CSU students raised a total of $5 170 for RFDS.