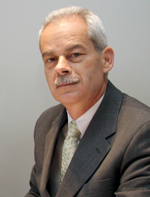 The Vice-Chancellor and President of Charles Sturt University (CSU), Professor Ian Goulter, has welcomed national awards to four CSU staff for their outstanding contributions to student learning at the University.
Professor Goulter said the Australian Learning and Teaching Council (ALTC) chose the four nominees from CSU to receive its 2011 Citations for Outstanding Contributions to Student Learning.
"The ALTC awards to our staff affirm Charles Sturt University's commitment to provide the best possible educational experience for our students. I congratulate the awardees for this national recognition of their expertise and commitment, and thank them for their contribution to the University," he said.
The 2011 ALTC awardees from CSU are:
Associate Professor Barney Dalgarno, lecturer at the
School of Education
in Wagga Wagga - For academic leadership, staff development and the scholarship of learning and teaching in higher education;
Ms Veronica Madigan, lecturer at the
School of Biomedical Sciences
in Bathurst - For authentic professional practice in the classroom that inspires paramedic and nursing students to learn and be prepared for their future health care practitioner role;
Ms Liz Smith, director of academic support in the Student Experience Program in the
Student Services Office
- For sustained excellence and leadership in the support of students and their learning during their first year of university study;
Dr Lucy Webster, lecturer in medical science at the
School of Biomedical Sciences
in Wagga Wagga - For creating flexible and engaging resources to enhance student learning in the biomedical sciences. Dr Webster's award was in the 'Early Career' category.
Dr Webster's award sees her honoured with 21 others in the inaugural 'Early Career' category who are being recognised for a sustained commitment to the student experience, despite having begun their careers in higher education no more than seven years ago.
ALTC awards are valued at worth $10 000 each, and 185 individuals and 25 teams will be presented with their citations at the 2011 Australian Awards for University Teaching ceremony at the Sydney Opera House on Tuesday 16 August.