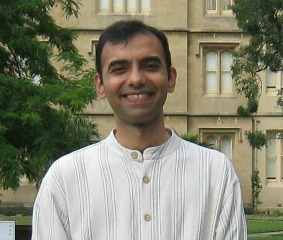 The Australian Department of Defence has awarded a grant to a Charles Sturt University (CSU) researcher to examine how extremist groups use different media to influence public perception.
Principal investigator Dr Waseem Afzal (pictured), a lecturer in the CSU School of Information Studies in Wagga Wagga, applied for and was awarded the grant and is joined by colleague Dr Jake Wallis (co-investigator) to work on the project.
"We will examine the information strategies used by extremist groups in different media platforms," Dr Afzal said.
"The findings of this research will enable law enforcement agencies to assess the information they gather and to identify the potential threats both from home-grown as well as foreign extremist groups."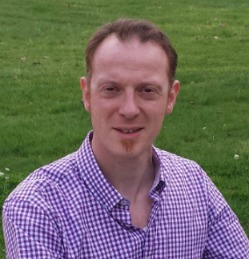 Dr Wallis (pictured) said a focus of their research is to explore how extremists use new media to engage, organise, radicalise, and mobilise, and how agile responses can be devised to counter the dissemination of online extremist content.
"This research examines Islamic State (IS) but also the US militia movement (prominent in the recent stand-off with government agencies in Oregon), and Australia's 'far right'," Dr Wallis said.
"We want practical outcomes of use to the Australian Army in counter-messaging - that is, combating this information warfare.
"As I explore our data I'm finding similar patterns; multiple user accounts creating redundancy for quick repair in the network, 'shout outs' to re-engage followers, hashtags (#) as the focus of community/network formation."
Dr Wallis said he had noticed this strategy being employed in their data set, with all sorts of incongruous pop culture hashtags being used to extend the reach of often gruesome IS media products.

"For example, as I explored the subset of Islamic State Twitter accounts forming the data set for our project, I noticed that one account was attempting to hijack (among others) the prestigious Australian Open tennis tournament hashtag to distribute a military report," Dr Wallis said.
"What this highlights is the IS tactic of piggy-backing on both events of global interest and the social media communities (networked publics) that form around these events, such as the World Cup.
"IS creates media content for a range of different audiences (local, regional, global), with different strategic goals. Instances of this tactic of co-opting high-profile event hashtags provide an indication of the content IS aims to disseminate to global audiences. This in turn helps us to understand what the group wishes to project, and to amplify (eg in this instance, effective military capability). "Therefore this kind of analysis can offer insights that assist in degrading the capacity of IS information operations."