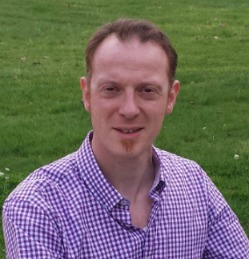 The trust that we place in our social media networks might just be the difference between winning and losing an election, according to a Charles Sturt University (CSU) academic.
"The live streaming of the leadership debate between the Prime Minister Mr Malcolm Turnbull and the Opposition Leader Mr Bill Shorten on Facebook on the evening of Friday 17 June was a momentous first for Australian politics," said lecturer in the CSU School of Information Studies Dr Jake Wallis (pictured).
"It represented an explicit recognition of social media as a significant feature of the media landscape that shapes Australian political opinion.
"For Mr Turnbull, live streaming the debate via social media was a bold symbol of his commitment to 'innovation' in Australian political discourse; 'this debate will enable millions to participate', Mr Turnbull suggested beforehand.
"From a potential audience of 15 million Australian Facebook users, less than 13 000 live-streamed the debate, so if it achieved Mr Turnbull's goal then it was thanks to the simultaneous broadcast on Sky TV," Dr Wallis said.
"But the limited reach of the live debate should not understate the influence of social media in political campaigning. Digital strategy is now integral to organised political campaigning. Analysis of social media data can provide campaign strategists with a raft of demographic detail around the age, gender and, crucially, the location of potential voters in social media populations. This allows campaigning to be targeted more precisely to voters in specific electorates."
Dr Wallis said social media can also act as a feedback loop for campaign teams, providing an indication of which issues resonate strongly with voter populations.
"Analysis of Twitter data (for example, by Axel Bruns at QUT, https://theconversation.com/ausvotes-2016-some-early-impressions-61027 ) demonstrated that issues of long-standing in Australia's recent political discourse – the environment, social policy, the government's Budget deficit, broadband, marriage equality, and refugee policy – again featured strongly in the early phases of this electoral campaign.
"Campaign managers can shift tack in strategy and the framing of policy issues in response to their analysis of sentiment expressed through social media," Dr Wallis said.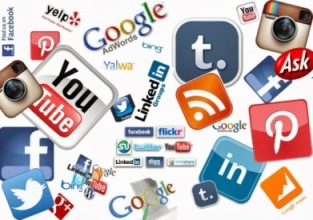 "A primary aim of digital strategy is to drive engagement with campaign content. It is the dynamic social interactions with political content – liking, sharing, re-Tweeting, commenting – that campaigns value. Why? Because of the interconnection of the Internet economy's critical success factors; attention and trust.
"Interaction pushes campaign content into our news feeds, search engine rankings, and social media recommendation algorithms. In short, interaction enhances the visibility of content within the digital landscape, bringing it to our attention. If we can see it in our social media feeds, we are more likely to engage with it, and so the cycle continues, with 'going viral' as the pinnacle of success."
Dr Wallis emphasised that trust matters online, because the web is a complex network of networks.
"When engaging online we have to make a range of complex decisions about who we can trust enough to interact with," he said. "Who should we connect with, is this person they who they say they are in their social media profile, is this information accurate, does this online business have a good reputation?
"A tried and tested way of doing this is to place our trust in our personal networks. This is what we have always done as people who live in communities of friends, relatives and acquaintances. Online we tend to do something similar. So when we receive a political message via our personal networks on social media, we are more likely to engage with that message because it comes from within our social network," Dr Wallis said.
"At a time when trust in politicians is at a low ebb among the populations in democratic societies, the capacity of election campaigns to leverage the trust that we place in our social networks might just be the difference between winning and losing an election."