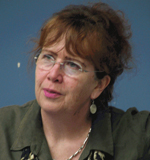 Charles Sturt University (CSU) will initiate a pilot program in early 2012 to provide Aboriginal students who have the commitment and passion to improve education in their communities with the facilities and support to remain and study there to become fully-accredited teachers.
Professor Jo-Anne Reid, Associate Dean at the CSU
Faculty of Education
said, "This initiative arose from an approach in 2009, by the Koori Interagency Network (western region) to the Dean of Education at Charles Sturt University, requesting consultation to find a way to provide access to university study for Aboriginal people living in rural and remote communities.
"Staff at the University consulted relevant agencies and community groups, and with their assistance conducted a survey to determine the viability of a model of delivery that would allow Aboriginal people in regional communities to study at home, with regular support by academic staff at the CSU
School of Teacher Education
in Dubbo."
Survey responses indicated over 120 Aboriginal people from communities around inland NSW are interested in enrolling to study the
Bachelor of Education (Early Childhood and Primary)
, offered by CSU in Dubbo. This is a four-year mainstream program that is accredited by the NSW Institute of Teachers to graduate teachers who are qualified to teach in both early childhood settings and primary schools.
"This proposal includes a strong partnership with the western region of the NSW Department of Education and Communities (DEC), and the Remote Service Delivery (RSD) hubs in Walgett and Wilcannia, where the trial program will commence in 2012," Professor Reid said. "The trial will offer a combination of local expertise to provide face-to-face support for students, as well as technology, cohort-specific resources, and enhanced monitoring of students' access to and use of online learning environments from the University.
"The aim of the pilot program is to ensure that the University is able to provide the appropriate facilities and support for Aboriginal students who have the commitment and passion to improve education in their local communities, so they can become fully-accredited, high quality teachers.
"It's important to remember that while technology has benefits, it alone cannot actively encourage and nurture students. This can only be accomplished by providing the appropriate community-based support."
The pilot project is funded by the
Higher Education Participation and Partnership Program
(HEPPP) of the Department of Education, Employment and Workplace Relations. Not all communities or schools will be involved, only those where a cohort of at least six people have indicated that they are prepared to take on the hard work of preparing to be fully-accredited teachers. Some people, who may have begun other courses but not completed them because of the inability to leave the community, may wish to complete their teacher education in this way. Other courses offered by distance education might in future be included in the program, without the on-campus provision described for this initial teacher education program.
The NSW Aboriginal Education Consultative Group has given local and state-level support for the program, and CSU has commenced more formal discussions with the NSW DEC to advance the proposal. A community partnerships reference group will be formed to ensure that the venture is well planned and appropriately targeted to ensure successful outcomes for all participants.