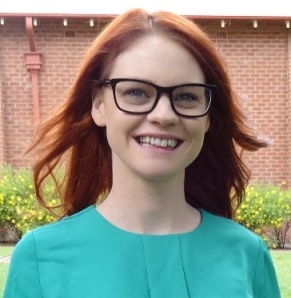 Childhood assessment and early intervention approaches must do more for children from culturally diverse backgrounds, according to Charles Sturt University (CSU) research.
Ms Sarah Verdon recently completed her PhD at CSU's Faculty of Education and Research Institute for Professional Practice, Learning and Education (RIPPLE), and was selected in the top three PhD researchers in the world in the field of childhood disability at the Bloorview Research Institute's Pursuit Awards.
Ms Verdon's PhD investigated providing equitable and quality services for multilingual children with speech sound disorders.
"According to the 2011 census, one in four Australians speaks a language other than English at home and yet the vast majority of health and education services in Australia are provided only in English and are based on western cultural approaches," Ms Verdon said.
"This rings true for assessment and early intervention approaches for children with speech, language and communication needs, which are the most common of childhood disabilities and are estimated to affect up to 25 per cent of the population.
"Assessment and early intervention approaches used to support children in Australia are largely developed and normed on monolingual English-speaking populations which represent just 4.6 per cent of the world's population. As a result they are not effective in identifying the needs and best approaches for supporting children from culturally and linguistically diverse backgrounds including Indigenous and migrant children."
Ms Verdon believes improving how assessment and early intervention approaches to accommodate children from diverse backgrounds benefits not only the children involved, but also the broader society.
"Communication difficulties in early childhood are known to have a lifelong impact on children's academic success, and their ability to build and maintain strong friendships and interpersonal relationships," Ms Verdon said.
"Communication difficulties will also greatly impact children's future ability to gain and maintain employment for economic stability and autonomy in adult life. Without the development of approaches to assessment and early intervention that embrace the cultural and linguistic diversity of Australian children, the ability of services to strengthen children's personal and academic success as well as their contribution to society will be limited."
Through her research, Ms Verdon has developed six key principles to guide professionals involved in supporting the speech, language and communication development of culturally and linguistically diverse children:
Identification of culturally appropriate and mutually motivating therapy goals
Professionals' knowledge and understanding of languages and culture
Use of culturally appropriate resources
Consideration of the cultural, social and political context
Consultation with families and communities
Collaboration with other professionals
"By applying these principles to their practice with diverse families, professionals can develop approaches to working with children that recognise each child's individuality and support their unique needs for positive lifelong outcomes," Ms Verdon said.
As part of the Bloorview Research Institute's Pursuit Awards, Ms Verdon presented her PhD research and six key principles to a multidisciplinary group of leading researchers and practitioners. For more information about the awards visit the Institute's website.