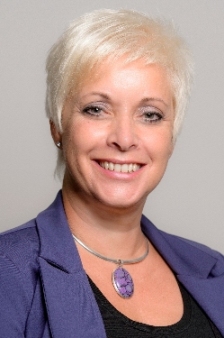 Charles Sturt University (CSU) has announced the appointment of a national leader and senior executive from the not-for-profit sector to one of its six research centres.
Professor Jennifer Sumsion, Director of Research Institute for Professional Practice, Learning and Education (RIPPLE) and CSU Foundation Professor of Early Childhood Education, said Dr Dianne Jackson has been appointed to the role of Deputy Director of RIPPLE (Collaborations, Regional Engagement, Impact).
Dr Jackson (pictured) is the CEO of the Australian Research Alliance for Children and Youth (ARACY) and begins her CSU RIPPLE appointment in early July.
Professor Sumsion said, "This is a very exciting appointment for the University and we are very fortunate to have Dr Jackson join us.
"Dr Jackson is very highly regarded by senior figures around the nation and across the fields of health, human services, education, and policy for her very successful leadership of ARACY and advocacy for children, families and young people.
"She has exceptional skills, experience and networks, and she also brings a respected insider/outsider perspective having created significant linkages between research, policy and professional practice. This combination will help us 'grow' RIPPLE."
Professor Sumsion said RIPPLE's research has been consistently assessed at being of world standard in all of the ERA research assessments to-date. In the most recent ERA (2015) it was awarded an 'above world standard' for the research program on curriculum and pedagogy.
"I am confident that Dr Jackson's appointment will build on RIPPLE's already strong national profile as a research centre that addresses education-related problems from interdisciplinary perspectives, and we will be poised to take another big leap forward," Professor Sumsion said.
Dr Jackson said, "I am looking forward to joining such an innovative University and to working with the exceptional team at RIPPLE. This appointment brings together many aspects of my career and I look forward to using this opportunity to work together to achieve great research and practice outcomes."
In particular, Dr Jackson will work with RIPPLE leaders and researchers to promote and advance the work and visibility of RIPPLE, as well as its visibility and engagement in CSU's regional communities. She will establish, strengthen and sustain strategic relationships and networks with a range of stakeholders including government, community, business, unions, service providers, professional bodies and philanthropic organisations.
Professor Sumsion said Dr Jackson will provide strategic advice to the Director and other RIPPLE leaders, and work with RIPPLE members to secure research funding from diverse sources, including philanthropy.
"Dr Jackson will mentor and coach RIPPLE members to support the development of their skills in attracting funding, collaborating with partner organisations, and communicating research findings and the significance of their research to diverse audiences," Professor Sumsion said.
"She will lead the development and implementation of a regional engagement plan that builds on and advances the University's research narrative, and identify, document and, where feasible, measure the impact of RIPPLE research, with a particular emphasis on impact on regional communities. This includes a leadership role in crafting and disseminating narratives of impact."