* CSU team competed in the QuestaGame University bioQuest, in a month-long challenge last month.
* QuestaGame is an app-based game that lets users all over the world win points by spotting, photographing and identifying wildlife.
* Information is collected and made available online as the Atlas of Living Australia.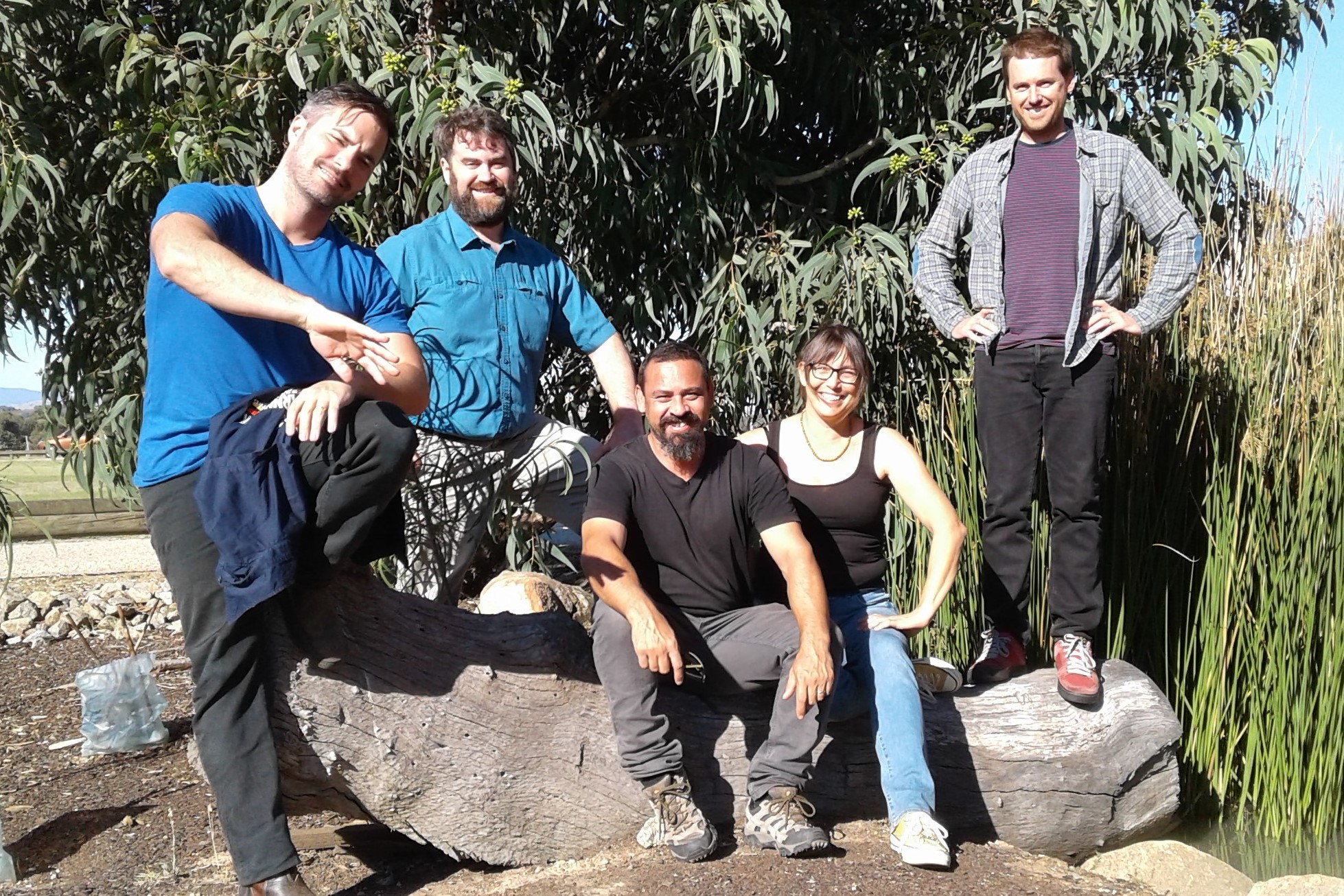 A team of scientists from the Charles Sturt University (CSU) Institute for Land, Water and Society (ILWS) won a category award after last month competing in the QuestaGame University BioQuest.
Team members included Associate Professor Dale Nimmo, Dr James Turner, Dr James Van Dyke, Dr Maggie Watson, Dr Damian Michael, ILWS PhD scholarship student Mr Harry Moore, and Ms Karen Retra.
People from all over the world take part in the competition, which is an app-based game that lets users win points by spotting, photographing and identifying wildlife.
Information from sightings is collected and made publicly available through an online database such as Atlas of Living Australia.
CSU ecophysiologist Dr James Turner said, "Universities are encouraged to enter teams in the month-long challenge and document as much life as possible".
By submitting sightings, money is raised for participating conservation partners, and CSU has finished in the top ten throughout the competition in several categories including, Top Spotters – team, Top Spotters – Universities, Correct Identification – Top Teams and Top Identifiers.
It paid off for the team, taking home the 'Most Valuable Team Ribbon', with an average score of 12,498. It's awarded to the university team with the highest average score per team member from both submitted sightings and correct identifications. This is the first time CSU has taken part in the competition.
"After two weeks we had found more than 70 different species of birds, mammals, reptiles, invertebrates and plants. The majority were on campus in the wetland and bushland surrounding Charles Sturt University in Albury-Wodonga", Dr Turner said.
Some of the highlights included a peregrine falcon, azure kingfishers, a wayward broad shelled turtle, a southern rainbow skink, and marbled geckos.
"Participating in the game has dragged us out of the office and into the fresh air and sunshine every day, and has been a great way to appreciate the extensive biodiversity that is here on campus," concluded Dr Turner.