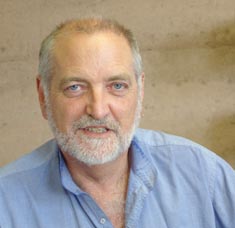 Now that all states have signed up, Charles Sturt University (CSU) wetland ecologist Professor Max Finlayson said it's time to focus on putting the Murray Darling Basin Plan into action.
"If this means the politicking has been put to bed and the real activity can start then we should be dancing in the rains, or on the plains," said Professor Finlayson, the Director of the Institute for Land Water and Society (ILWS).
"The Basin is a national issue that has been bedevilled by political positioning. We want actions and these need to be collaborative and built on consensus and equity, not lobbying prowess."
The final two Basin states, NSW and Queensland, agreed to implement the $13 billion water management plan last week, more than a year after it was signed into law.
"Having NSW and Queensland on board for the water plan is an essential and welcome step," said Professor Finlayson.
"Our interest is in the implementation of the Plan which entails cooperation from all levels of government and natural resource management. There is an opportunity to move forward together. How many years have we been waiting for this? It's a triumph."
Professor Finlayson said cooperation would be crucial to achieving better environmental outcomes and balancing the needs of agriculture and Basin communities.
"We all want a healthy basin, and this means working together and not backsliding when we reach the difficult points. The state and local governments need to be at the same table as the Commonwealth Government," he said.
To be rolled out over seven years, the Plan aims to improve the health of the Murray Darling Basin by returning 2750 gigalitres of water to the environment through buy backs and water-saving infrastructure projects.
"We should be looking at the information needed to deliver the expected outcomes from the Plan," said Professor Finlayson. "We also need to look at how it is being implemented and make adjustments for fair outcomes.
"As a university within the Basin, Charles Sturt University is keen to work with local, state and federal governments to get the information needed to manage water resources adaptively".
Director of the Institute for Land Water and Society (ILWS) Professor Max Finlayson is a wetland ecologist based at CSU in Albury Wodonga. Read more about his work on CSU News here