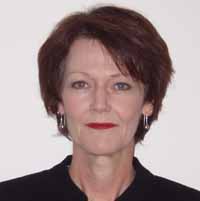 Charles Sturt University's (CSU) Deputy Vice-Chancellor (Research) Professor Sue Thomas has been named as a new member of the Australian Research Council's (ARC) Advisory Council.
On Wednesday 23 January, Federal Science and Research Minister, Senator Chris Evans, announced five new members to the ARC's Advisory Council, including Professor Thomas.
Professor Thomas said she was delighted to be nominated to such a prestigious role and is looking forward to working with the other members of the group.
"The membership builds on Charles Sturt University's recent efforts to raise its research profile and provides an important regional voice in discussions about research at the national level," she said.
Professor Thomas was appointed Deputy Vice-Chancellor (Research) at CSU in 2009.
Before CSU she was Pro-Vice Chancellor at the University of Canberra.
Professor Thomas has also worked at Princeton University in the USA, the Medical Research Council in the UK and Flinders University in Adelaide.
In his statement, Senator Evans said, "The new ARC Advisory Council will continue to play a key role in guiding the Gillard Government's record investment in science and research, including close to $880 million in ARC Discovery and Linkage grants this financial year".
Council members are appointed for two years.
Read more about the ARC Advisory Council
here
.