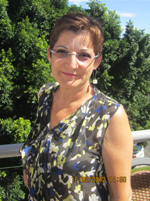 When Charles Sturt University (CSU) needed a leader to establish and build a new university campus in the centre of Port Macquarie they chose to Dr Muyesser Durur.
"I strongly believe in the transformational capability of universities such as Charles Sturt University in making tertiary education accessible to those who may not otherwise have the opportunity," said Dr Durur, who is returning to Port Macquarie after four years in Melbourne, where she was a senior executive at La Trobe University.
"You shouldn't have to leave the region to gain tertiary qualifications. The region should not lose its best and brightest for want of a local university campus," she said.
When she lived in Port Macquarie previously, Dr Durur was employed in senior positions by NSW North Coast TAFE and still enjoys strong networks across the region.
Dr Durur received her doctorate in transformational leadership while employed by the TAFENSW. She is currently a senior fellow with LH Martin Institute, a centre for higher educational leadership and management.
Dr Durur is enthusiastic about her move back to Port Macquarie to help significantly expand options for tertiary education in the region.
"I have a unique opportunity to establish a new university campus from scratch, which is not common in Australia these days.
"The Mid North Coast is a very beautiful part of NSW, but has a higher number of students from lower socio-economic backgrounds. What we want to create is a lasting legacy for future generations who live here by building a strong Charles Sturt University campus for the people of the region," she said.
The CSU Port Macquarie Campus is located at 27 Grant Street Port Macquarie.