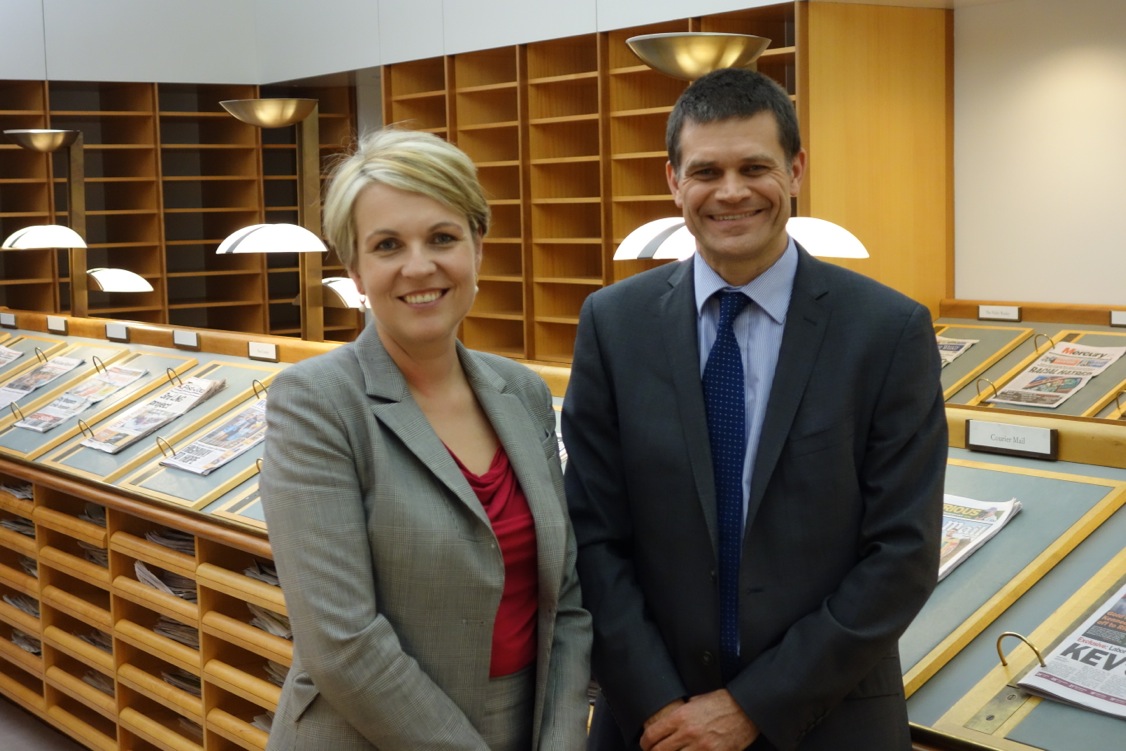 Charles Sturt University (CSU) Vice Chancellor Professor Andrew Vann has welcomed the announcement of $15 million in Federal Government funding to further expand the University's dental and oral health services and teaching facilities to the Mid North Coast.
Professor Vann said the funding would assist the University to expand community oral health services and establish new teaching facilities for CSU dental and oral health students in Taree, Port Macquarie and Kempsey.
He said it would strengthen CSU's existing dental and oral health teaching program by increasing the number of rural and regional training places for students, supporting future growth of the program.
"This funding is a great opportunity for Charles Sturt University to make a significant contribution to dental and oral health services on the Mid North Coast," he said.
"There are chronic shortages of community dental and oral health services in rural and regional Australia, including the Mid North Coast.
"Charles Sturt University has been working over many years with its rural and regional communities to identify and address chronic health workforce shortages that limit community access to essential health services, and lead to poor health outcomes.
"In the last 5 years Charles Sturt University has opened dental and oral health clinics in Orange, Bathurst, Wagga Wagga, Dubbo and Albury-Wodonga with the support of the Federal Government.
"These clinics have significantly increased the availability of services for people experiencing difficulties in accessing dental and oral health care in western NSW, as well as providing high-quality training opportunities for a new generation of rural oral health practitioners and dentists.
"We are really pleased that we have today received the support of the Federal Health Minister, The Honourable Tanya Plibersek, to further expand these services and rural training opportunities to the Mid North Coast.
"It reinforces the success of Charles Sturt University's approach to addressing rural and regional health workforce needs.
"It is another good example of the benefit of local regional universities, and how rural and regional communities can work together to develop simple and practical solutions that simultaneously grow regional training capacity and regional health service delivery.
"I would like to acknowledge the hard work of the Member for Lyne, Mr Rob Oakeshott, in advocating for this initiative."
Head of CSU's
School of Dentistry and Health Sciences
, Professor David Wilson, said the University was uniquely placed to work with its communities to improve local health services.
"Dental and oral health students will undertake placements in our various clinics and can provide a range of services under supervision at a reduced cost," he said.
"At the same time they are forging personal and professional connections which will serve and support them throughout what we hope will be long and satisfying rural careers."
Professor Wilson said offering rural students the chance to train close to home alongside other rural health students was critical to solving health workforce shortages in the regions, including the Mid North Coast.
"Regional universities have a special role to play in providing educational opportunities to rural students who may be lost to the rural communities if their only choice is to move to the city to study for all or part of their degree," he said.
"The Charles Sturt University dental and oral health model not only allows rural and regional students to train closer to home, it also allows them to make a real contribution to our local communities at the same time."
CSU is due to begin construction of its new $40 million campus in Port Macquarie in 2014 with the first buildings to be available to students from 2015.