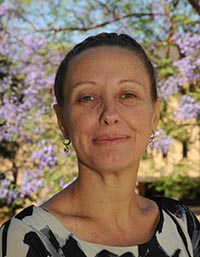 A Charles Sturt University (CSU) academic has supported the call by beyondblue to Close the Gap in Indigenous mental health inequality.
"Mental health is a concern for all Australians. However, the impact of mental health on Aboriginal and Torres Strait Islander (ATSI) peoples is alarming, with suicide the leading cause of death in 2015 among ATSI people aged between five and 34 years," said Wiradjuri woman Dr Faye McMillan from the CSU School of Nursing, Midwifery and Indigenous Health.
Dr McMillan is Director of the Djirruwang Program at CSU which aims to educate Aboriginal and Torres Strait Islander people to address mental health issues across Australia.
"We must simultaneously address issues that impact the mental health and social and emotional wellbeing of Aboriginal and Torres Strait Islander people and their communities for any improvement in their mental health outcomes," Dr McMillan said.
"We need services that are culturally appropriate and responsive to the mental health concerns of Aboriginal and Torres Strait Islander peoples.
"We must start by listening to ATSI people and the organisations that represent them.
"They have the experience and networks to both understand the issues facing their communities and respond to issues that are identified in our broader communities in a culturally appropriate and responsive manner.
"These services will need financial and policy support from all levels of government – local, state and federal – to adequately resource the medical health care sector. The recent release of the Redfern Statement clearly states that we have the solutions."
The Redfern Statement sets out a blueprint to addressing disadvantage and inequality in Aboriginal and Torres Strait Islander communities. It was first sent to Australian governments in 2016, and was recently presented to the Prime Minister Malcolm Turnbull.
Dr McMillan also believes education has an important role to play in helping reduce the suicide rate among young ATSI which is currently double the national average.
"We need trained and qualified Aboriginal and Torres Strait Islander people to work in this area through programs such as the Bachelor of Health Science (Mental Health) at Charles Sturt University," she said.
"This will raise the skills of the ATSI workforce while also improving their credibility with the wider Australian community."
Mrs Robyn McMillan, a CSU graduate and now an academic in the Djirruwang Program firmly believes that we must learn from the past and ensure that we are not losing a generation of amazing young people, the First Nations people of this country.
"We must decrease the suicide rates amongst Aboriginal people and recognise the trans-generational trauma that exits for Aboriginal and Torres Strait Islander people and communities.
"Importantly, these experiences are different across Australia and our education system and guiding governmental policies must also take this into account," Mrs McMillan said.
"The Close the Gap campaign reminds us all that these statistics are heart breaking, but it is also changing the way that people view these issues – they are not just a number.
"This number could be my nephew, niece, or grandchild, that one could be my son or daughter.
"When you place this into perspective, this shouldn't be an issue that has such an impact on families and communities. This is not just an Indigenous issue, this is a human issue."