Some Charles Sturt University (CSU) paramedic students will soon be able to complete the academic requirements for their degree course in two years while receiving extensive on-the-job training and guaranteed employment with Ambulance NSW in their final third year of study.
CSU's Dean of the Faculty of Science, Professor Nick Klomp, and Mr Graham McCarthy, Executive Director of Clinical Governance with Ambulance NSW, will sign an agreement in Sydney on Wednesday 15 June, 2011 which will accelerate the training of paramedics destined for ambulances across NSW.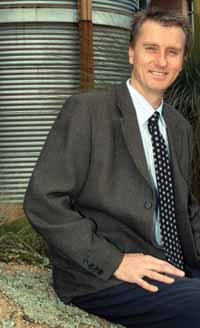 Professor Klomp said the new 'Accelerated Paramedic Pathway Program' will be offered to CSU students who want a career as a paramedic.
"In their first year, some students will be offered the opportunity to complete all requirements of their full-time academic studies in the paramedic degree within two years, compared to the current three years, by studying additional courses during the University's third session," Professor Klomp said.
"The students will then undertake extensive practical and fully supervised training in NSW ambulances as trainee paramedics during their third year. This model will also allow these students to complete all the academic requirements of their degree by the end of the third year.
"This will satisfy the University's high academic standards for practicum placement experience for all its students, and allow students to gain guaranteed employment with Ambulance NSW."
The signing ceremony to formalise the agreement with Ambulance NSW will be held at 1pm on 15 June, at the Ambulance NSW Headquarters, Rozelle, Sydney.