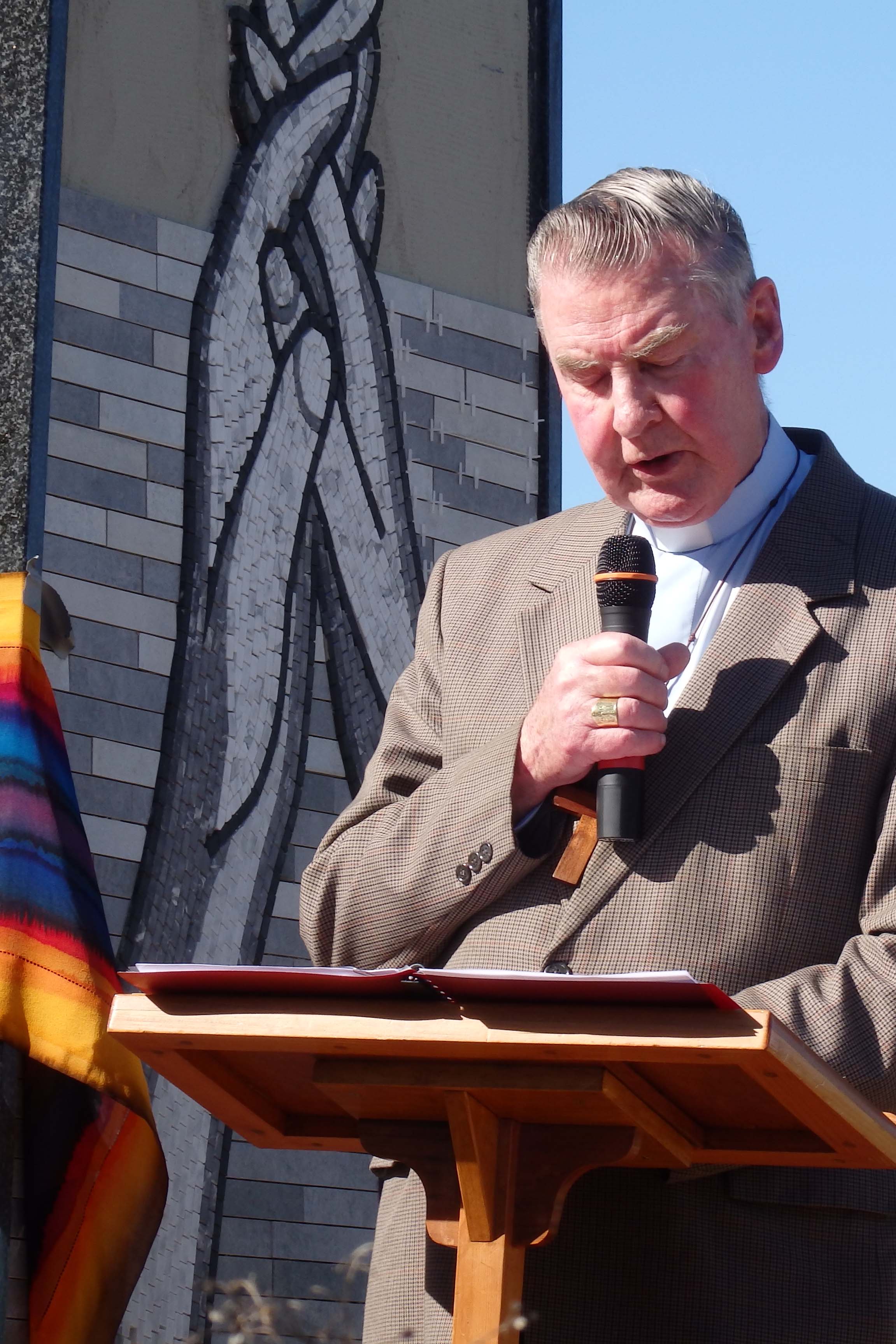 Australian volunteers for overseas aid organisations, especially those who have lost their lives, will be recognised with the unveiling of a monument in their honour at Charles Sturt University's Australian Centre for Christianity and Culture (ACCC) in Canberra today.
Executive Director Rt Reverend Professor Stephen Pickard said the monument was a gift from the
Centre
to the city on the occasion of the Centenary of Canberra.
It will be placed in the Centre's Bible Garden, and will feature clasped and raised hands representing the bond between humanitarian aid workers and the communities they worked to assist.
"In this partnership neither hand dominates, but both work together aspiring for better things for the peoples of the world in need," he said.
"Joined hands signify an inclusivity that embraces races, cultures, children and the vulnerable in need of care and support."
The mosaic artist for the monument is Mr Andrew Morrissey, whose previous work includes the Mural Wall at the Australian Centre for Christianity and Culture, restoration work on the Hall of Memory at Australian War Memorial, the Sydney Town Hall, and St Andrew's Cathedral in Sydney.
An inscription on the monument reads:
IN HONOUR AND MEMORY OF
ALL DECEASED AUSTRALIANS
AND MEMBERS OF AUSTRALIAN
AID ORGANISATIONS WHO
SERVED IN INTERNATIONAL
HUMANITARIAN AID WORK
Australian Council for International Development president Dr Meredith Burgmann said thousands of Australians were currently undertaking international humanitarian aid work.
"Many say that working to assist vulnerable communities is the most rewarding experience of their lives," she said.
Emeritus Archbishop of the Catholic Diocese of Canberra and Goulburn Francis Carroll said the dedication of the monument was particularly noteworthy, given the rising number of humanitarian crises worldwide.
"The Australian humanitarians who respond to these crises are expressing one of the finest instincts and noblest aspirations of humanity," Archbishop Carroll said.
"It is singularly appropriate that the monument finds its home in the grounds of the Australian Centre for Christianity and Culture."