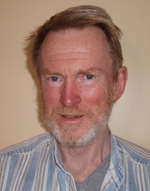 Theatre/media students from Charles Sturt University (CSU) will embark on a study tour and practical project at the end of June to improve maize harvests in Timor Leste, formerly East Timor.
Mr Chris McGillion, senior lecturer in journalism at the CSU
School of Communication and Creative Industries
in Bathurst, is the project leader. He has been working for two years with
Seeds of Life
, an Australian government-funded agricultural project that aims to reduce seasonal malnutrition in Timor Leste by encouraging the adoption of high-yielding seeds.
"The program will trial village-level educational theatre with the aim of explaining and promoting higher-yielding seed varieties to subsistence farmers to inform them of best agricultural practice," Mr McGillion said.
"Eleven second- and third-year
Bachelor of Communication (Theatre/Media)
students will be directed by former Charles Sturt University theatre/media lecturer, Mr Bill Blaikie, and will work in conjunction with staff from Seeds of Life to devise these performances and share skills with two or three local Timorese theatre students.
"They will then undertake a seven-day tour of village markets in the district of Aileu, just south of the capitol, Dili, to conduct educational theatre on the topic of using higher-yielding varieties of maize (a staple crop for subsistence farmers in Timor Leste) and good agricultural practices, specifically about the benefits of fencing plots and post-harvest storage.
"Seeds of Life will provide transport and drivers, and a CSU journalism graduate who is Timorese will act as host and translator and will develop the performances as we go over the seven-day period.
Mr McGillion said the theatre/media students undertake a minor in 'theatre for cultural action' and this tour fits that field of study perfectly.
"Apart from the experience of travelling and working in a developing country, the students will benefit from exposure to alternative career possibilities in development work, generally, and educational theatre more specifically," he said. "For example, one current Australian communications officer at Seeds of Life is a Charles Sturt University journalism graduate, and educational theatre is used extensively in Latin America, parts of Asia and the Pacific, and Africa. The benefit to Seeds of Life is in trialling this form of communication, which is used for development education in Timor Leste but not currently in an agricultural context."
The CSU students will be in Timor Leste from Sunday 30 June to Wednesday 10 July, and are travelling with the support of the Vice-Chancellor's Travel Fund through
CSU Global
.
CSU acknowledges the support of the Australian Government which has subsidised the cost to students by partial funding from the Study Overseas Short-term Mobility Program through the Department of Innovation, Industry, Research, Climate Change, Science and Tertiary Education (DIIRCCSTE).