* CSU IT and computing courses have been accredited by the Australian Computer Society (ACS) for another five years
* ACS accreditation shows the high quality and standards of the CSU courses
* In 2016 CSU had 86 per cent more enrolments in postgraduate computing courses than its nearest competitor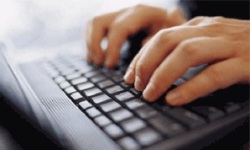 The Australian Computer Society (ACS) has accredited Charles Sturt University (CSU) information technology (IT) and computing courses for another five years (2017-2022).
The ACS accreditation process is designed to assist educational institutions that are providing students with appropriate preparation for professional practice in information and communication technology (ICT).
Head of the CSU School of Computing and Mathematics Associate Professor Irfan Altas said, accreditation of the CSU IT and computing courses is very important because it shows the high quality and standards of our courses.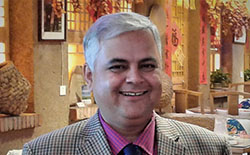 Course Director in the CSU School of Computing and Mathematics Dr Arif Khan (pictured) said the School has three major flagship courses that require ACS accreditation every five years:
Bachelor of Computer Science (with specialisation)
Bachelor of Information Technology (with specialisations)
Master of Information Technology (with specialisations)
"These courses are fully accredited at the Professional Level from ACS for five years from 2017 to 2022, and they are offered online, on campus, and at CSU Study Centres," Dr Khan said.
"This also includes the new on-campus offering of the Master of Information Technology at Charles Sturt University in Port Macquarie.
"This will further increase growth of the University's ICT courses both internationally and locally."
Dr Khan noted that the recently released Australian Government higher education statistics show that CSU had 2,694 students enrolled in postgraduate computing courses in 2016, which is 86 per cent more enrolments than CSU's nearest competitor.