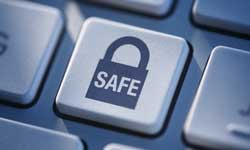 Cyber security experts from around Australia will convene in Wagga Wagga this week at a symposium hosted by Charles Sturt University (CSU).
The Cyber Security Research Group in the University's Faculty of Business will host the third annual Cyber Security Symposium at the International Hotel in Wagga Wagga on Wednesday 10 and Thursday 11 June.
The symposium aims to provide a forum for presentation and discussion of innovative ideas, research and experience with industry experts.
Topics of discussion include recent data breaches and trends in cyber security, human factors in information and communication technologies (ICTs) security, and privacy and security in health record systems.
"This year's Cyber Security Symposium will see experts from around the country come together to discuss current trends and issues, and we hope to develop ideas for solutions of current challenges that will support Australia's future cyber security," Associate Professor Dr Tanveer Zia, Associate Head of School at the University's School of Computing and Mathematics said.
Keynote speakers include:
Sub-Dean (Research) in the CSU Faculty of Business, Professor in Economics Mark Morrison
Professor at Deakin University's Faculty of Science, Engineering and Built Environment, Jemal H. Abawajy
Director of IT at NSW Land and Property Information, Dr Steven Woodhouse
Vice-President at CA Technologies, Dr Steven Versteeg
Director of Anti-Malware Engineering at Qualys, Dr Silvio Cesare
Chief Executive Officer at WebAlive, Mr Ashiq Rahman.