* Leading policing and security experts to speak at conference
* Conference will showcase best practice and research in policing and security education and training
* Experts will examine issues impacting police work globally and in the coming decade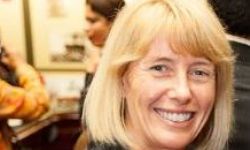 Charles Sturt University (CSU) and the NSW Police Force have partnered to present the CSU International Policing and Security Conference 2018 in Sydney in early November.
Former UK police officer and now Executive Dean of the CSU Faculty of Business, Justice and Behavioural Sciences, Professor Tracey Green (pictured left), said, "The Conference will bring together leading international and national practitioners and academics from a range of policing fields.
"We will discuss and showcase emerging challenges and innovative solutions in policing and security.
"The conference will bring together a range of leading policing and law enforcement practitioners and experts to examine issues that are impacting policing and security both nationally and internationally.
"It will be a practical symposium, designed to share ideas and common areas of interest, I encourage all who are committed to advancing policing and security practice to attend."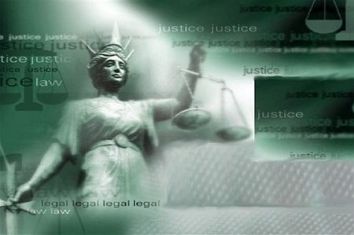 Conference speaker are still being confirmed but currently confirmed keynote speakers include:
* Acting Commissioner Jeffery Loy, APM, NSW Police Force
* Mr Peter Vaughan, QPM, former Chief Constable of South Wales Police, UK, and Director of Policing and Security at the University of South Wales, UK
* Professor Bernhard Frevel, Professor of Social Sciences at the University of Applied Sciences for Public Administration of North Rhine, Westphalia (Germany).
* Mr Hugh Mackay, renowned Australian researcher, social commentator and author
* Professor Nick O'Brien, Head of the Australian Graduate School of Policing and Security at CSU in Canberra
* Professor Roger Bradbury, National Security College at the Australian National University, Canberra
* Professor Colin Rogers, Professor of Policing and Law Enforcement at CSU
* President of the Police Federation, Mark Carroll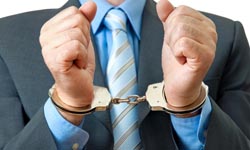 Topics to be covered by the conference include:
* Technology, Cyber Crime and Intelligence Challenges
* Private Sector/Policing
* Counter Terrorism and Security Challenges
* International Education Trends for Law Enforcement and Security
* Investigative Practice, Cold Case Inquiry and Serious/Serial Crime Investigation
* Resilience, Wellbeing and Reshaping of the Law Enforcement Workplace
* Youth Crime, Gangs and Inner City Violence
Find out more about the conference here:
https://bjbs.csu.edu.au/schools/policing-studies/conference/international-conference
The conference will be preceded by a two-day international workshop at the Australian Institute of Police Management at Manly on Monday 5 and Tuesday 6 November.
Topics to be covered by the workshop include:
* International mobility – opportunities for collaboration
* Best practice in student mobility and international exchange
* The international exchange experience
* Exchange opportunities for staff and students
* Opportunities for collaborative research in the area of policing and law enforcement
* Legal issues, risks and considerations
* Emerging trends in international partnership's
* Launch of the international group of police and law enforcement educators
Find out more about the workshop here:
https://bjbs.csu.edu.au/schools/policing-studies/conference/workshop
NSW Police Force and the Rabdan Academy, Abu Dhabi are partners in the presentation of this conference.
The CSU International Policing and Security Conference 2018 will be held at Doltone House, Darling Island Wharf, Level 3, 26-32 Pirrama Road, Pyrmont, in Sydney on Wednesday 7 and Thursday 8 November.