* CSU academic and former intelligence analyst has published topical new book: Intelligence, Biosecurity and Bioterrorism
* Intelligence, Biosecurity and Bioterrorism explores evolving potential bio-threats and risks, given rapid change in biotechnology and synthetic biology
* Book captures research from interviews with intelligence and policy experts from the 'Five Eyes' countries
A newly published book by a Charles Sturt University (CSU) academic warns that intelligence communities in 'Five Eyes' countries (Australia, Canada, US, UK and New Zealand) need to review capability gaps relating to managing emerging biosecurity and bioterrorism threats.
Intelligence, Biosecurity and Bioterrorism by former national intelligence analyst and Associate Professor Patrick Walsh (pictured), in Intelligence and Security Studies at CSU's Australian Graduate School of Policing and Security, explores how potential bio-threats and risks will continue to evolve post-9/11 given the rapid changes in biotechnology and synthetic biology.
The book also identifies key areas where intelligence reforms need to take place, including a more strategic and systematic collaboration between national security and law enforcement intelligence, and the scientific community.

Intelligence, Biosecurity and Bioterrorism will be of particular interest to intelligence analysts, scientists working on health security threats, policy makers, and researchers working on biosecurity and bioterrorism threats and risks.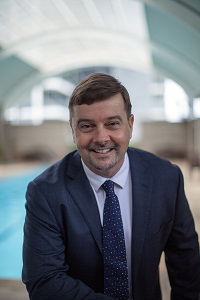 "The book evolved from research I conducted with intelligence and policy experts from the 'Five Eyes' countries about how our intelligence communities are managing emerging bio-threats and risks," Professor Walsh said.

"The research showed that during the Cold War, and even a few years after the anthrax attacks on members of US Congress six days after 9/11, there was significant investment in biodefence, particularly in the United States.

"But that investment in capability in understanding potential bio-threats and risks has been fragmented and has fallen short of a genuinely effective whole-of-government response to managing these threats."

The former intelligence analyst who has worked in Australia's national security and law enforcement environments says that while pockets of good work are going on across 'Five Eyes' countries in understanding emerging bio-threats and risks, authorities need to make sure they don't develop capability gaps in intelligence organisations similar to what emerged a decade ago with cyber threats.

Professor Walsh argues that part of the problem is that understanding the trajectory of attacks from potential biosecurity and bioterrorism threats is really hard because we are dealing with exponential growth in synthetic biology and biotechnology much of which will be beneficial for humanity.

"But this same biotechnology can still be exploited for malevolent means by criminals and terrorists," he said.

"We need to make sure our intelligence communities not only have a collaborative approach to respond, including liaising closely with public and animal health experts, but we also need to bring in the scientific community and private industry biotechnology partners to fully understand potential bio-threats and risks."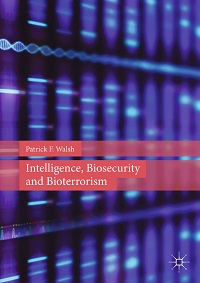 The recently published book comes at a time significant to Australia's security landscape, with major concerns over food security in relation to the recent national alert about needles found in strawberries.
Professor Walsh says that we need to strike the right balance about building greater knowledge about emerging biotechnology, while not being overly alarmist.

"If we consider the recent cases of ricin attacks in the US and food security concerns about needles found in strawberries here in Australia, it shows that we need to also understand the simpler bio-attacks as much as the complex and likely rarer ones that may come from malevolent exploitation of synthetic biology," Professor Walsh said.

Intelligence, Biosecurity and Bioterrorism is published by Palgrave Macmillan and is available to purchase online here:

https://www.palgrave.com/gp/book/9781137516992