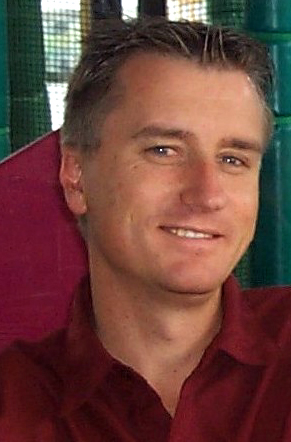 An academic with a very public passion for science has been given the task of advancing scientific research and teaching through Charles Sturt University's (CSU) Faculty of Science.
CSU Vice-Chancellor and President, Professor Ian Goulter, recently announced the appointment of Professor Nick Klomp as the faculty's new Dean.
Professor Klomp acted in the Dean's role in 2007 and has previously held the position of the Head of the School of Environmental Sciences, based at CSU's Albury-Wodonga Campus. He has been with the University since 1991.
As a regular ABC radio commentator on a range of science issues, Professor Klomp is well known across regional Australia for his science stories and thought-provoking commentaries.
"As a winner of both the Vice-Chancellor's Award for Teaching Excellence and the Vice-Chancellor's Award for Research Excellence, Professor Klomp demonstrates how an academic can combine both teaching and research, and excel in the promotion of science to the wider community," Professor Goulter said.
Professor Klomp recognises that producing work-ready graduates and generating and disseminating new scientific knowledge is critical for a modern society.
"Innovative research, training the next generation of researchers, and collaborating with government and industry to find genuine solutions for local and global problems are the driving ambitions of science academics at CSU," he said.
"Most of the big issues facing us today – climate change, water security, stem cell research, nuclear power – require a science-literate society and excellent leadership. The promotion of science and critical thinking is important for everyone in society."
CSU's Faculty of Science encompasses research and teaching in a range of science disciplines, including dentistry, biomedical and forensic sciences; agriculture, wine science and viticulture; veterinary and animal sciences; environmental science; health sciences and nursing.