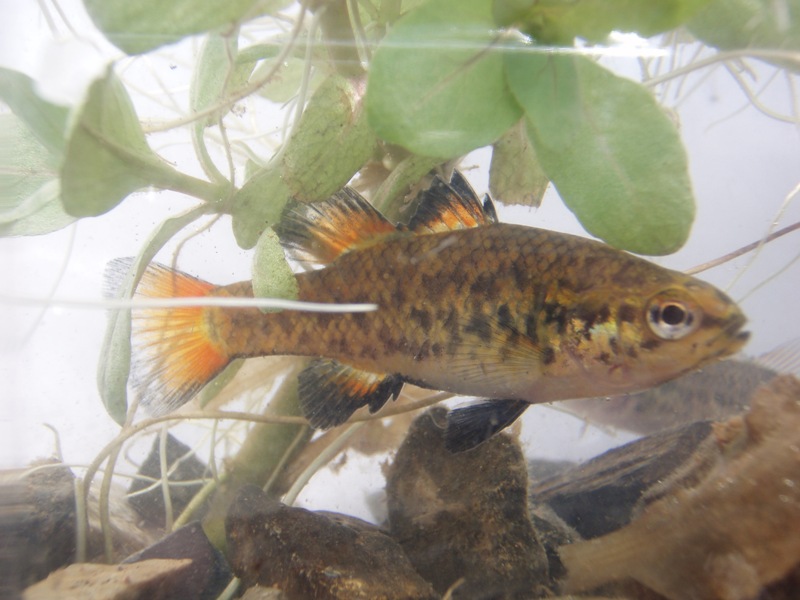 An endangered native fish will be introduced to artificial wetlands on Charles Sturt University (CSU)'s Albury-Wodonga Campus in a bid to conserve the species and allow them to breed up for their reintroduction into major inland rivers in the Murray Darling Basin.
Researcher Mr Luke Pearce, who is completing a Master of Science with CSU's
School of Environmental Sciences
, is investigating how the Southern Pygmy Perch can be reintroduced into its former habitat in the Lachlan, Murrumbidgee and Murray rivers.
"This tiny perch was once found in many inland waterways across South Eastern Australia. It is thought nearly all populations within NSW have disappeared since the 1970s, possibly due to river regulation, prolonged droughts, poor water quality, loss of habitat and competition and predation from introduced fish species such as Red Fin," said Mr Pearce, who is a fisheries conservation manager with NSW
Department of Primary Industries
.
Mr Pearce believes there are now only three small wild populations of the fish within NSW along the Lachlan and Murray rivers, but wants to change this situation.
"We are looking to release 2 000 juvenile fish into the artificial wetlands on CSU's Thurgoona site to breed up this population and use them to eventually restock other major rivers across the Basin," Mr Pearce said.
The fish will be marked with harmless calcein dye and released into the David Mitchell Wetlands at the University's Thurgoona site on Wednesday 4 May. The marking will allow researchers to estimate the number of fish that have bred in the wetlands after the initial group is released on Wednesday.
This population will initially be monitored and further studies into its reproduction and population biology will be undertaken before a decision is made to release some of these fish elsewhere in the Basin.
The fish were bred at the NSW Department of Primary Industries fisheries research centre at Narrandera, and the release at Charles Sturt University will coincide with the release of Southern Pygmy Perch at two other locations in the lower Murray.