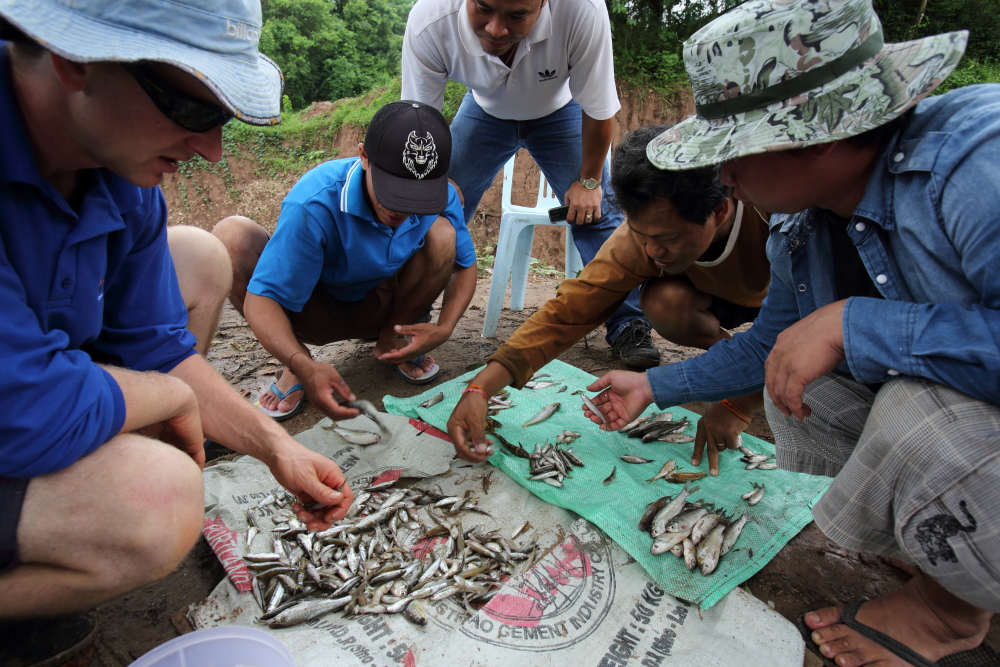 A Charles Sturt University (CSU) led project aims to improve migration pathways for fish to benefit the environment and river communities of the lower Mekong Basin.
The project, led by fish ecologist Dr Lee Baumgartner from CSU's Institute for Land Water and Society, will receive more than $1.7 million dollars from the Australian Centre for International Agricultural Research (ACIAR).
Dr Baumgartner is teaming up with researchers from the National University of Laos and Living Aquatic Resources Research Centre, to examine the benefits of 'fishways', or 'fish ladders', on the migration of fish.
He said the focus is on Laos where's there's been an increase in water development projects, threatening the long-term sustainability of productive fisheries.
"Rice is an important crop in Laos and is grown in all provinces," Dr Baumgartner said. "Flood plains are being extensively developed with flood control and irrigation systems to improve rice production and prevent crop inundation during seasonal flooding.
"This infrastructure blocks important migration pathways for fish seeking access to critical nursery and feeding habitats.
"This in turn is affecting the productivity of capture fisheries which are the main source of protein and income for many river villages."
The five-year project builds on a decade of research the CSU-led team has carried out in Laos showing that fishways can be effective for Mekong fish species.
"The next step is finding out just what difference the established fishways make to the fish populations of the wetlands and the productivity of the capture fisheries," said Dr Baumgartner.
"We want to quantify in social and economic terms the benefits of constructing fishways to demonstrate that livelihoods are protected."
The project team will meet in Laos on Friday 1 April.