* Experts to tackle wicked problems with competing interests for limited river resources.
* Majority of problems facing rivers worldwide embodied in Murray Darling Basin.
* Competing water uses and threats from increasing human populations and climate change often lead to conflict.
An international expert forum will tackle some wicked problems in sustainability when it addresses the seemingly competing interests for limited river resources worldwide on Monday 10 December at Charles Sturt University (CSU) in Albury-Wodonga.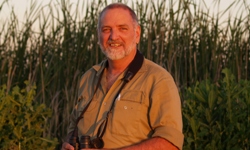 "The problems facing the world's limited freshwater resources are truly embodied here at the head of the Murray-Darling Basin," said Professor Max Finlayson, Director of the CSU Institute for Land, Water and Society, based in Albury-Wodonga.
"The Basin has a diverse range of native fish and is home to a long-standing cooperative management approach between water users. However, these arrangements have often led to conflict between competing water users," Professor Finlayson said.
"Rivers play a pivotal role in preserving fisheries, but conflict over their use will increase with expanding human populations and threats from climate change. These conflicts, and resultant solutions, are common to many countries, but they are rarely discussed and reported.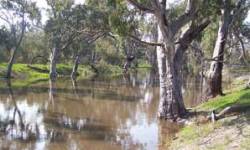 "In this meeting, we will discuss water management, ecosystem services and inland fisheries from a global perspective, looking at how they link to the international Sustainable Development Goals.
"We will particularly explore current and future threats from irrigation and other river developments, then discuss mitigation strategies which are being applied or need to be developed," he said.
At the end of the day-long meeting, delegates will return to the Albury Entertainment Centre to receive a full Wiradjuri welcome ceremony to mark the commencement of the main Fish Passage 2018 conference, which runs from Tuesday 11 to Thursday 13 December.