The military coup in Thailand marked a sad day for democracy even though many ordinary Thai people will welcome the stability of military rule, according to Charles Sturt University (CSU) political researcher Dr Troy Whitford.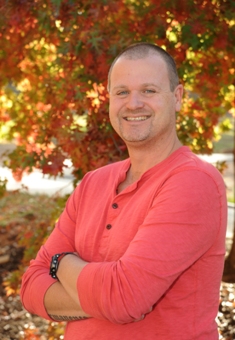 Dr Whitford, from CSU's School of Humanities and Social Sciences in Wagga Wagga, has recently researched voter behaviour in rural and regional areas in Thailand.
"It's a backward step for democracy but in some respects I think many Thai people will breathe a sigh of relief," he said.
"The coup will bring a sense of stability, people want to be able to go to the market and they want to be able to make money. Many people are frustrated with this whole conflict because they see it as two groups of elite fighting each other."
Dr Whitford wasn't surprised to see the Thai military seize power days after declaring martial law.
"You could see this coming for months; first we had the impeachment of the elected Prime Minister Ms Yingluck Shinawatra on corruption charges, then delays to elections, large protests and now the involvement of the military," he said.
But Dr Whitford believes the coup is more than just a reaction to months of pro and anti-government protests.
"In the west we often have a simplistic view of Thai politics, the entrepreneurial 'Red Shirts' and the traditional elite 'Yellow Shirts' but this is about a much deeper and more complex struggle for power," he said.
"Thailand for a while was a beacon of the possibilities for democracy in South East Asia but it just doesn't seem to be able to take root while the entrenched elite have so much control."
Dr Whitford warns that a stable Thailand is essential for the region.
"The economic turmoil means there's not going to be as much investment in the country, the western democratic influence is likely to decline and it will open up opportunities for other foreign influences, particularly China," he said.
"Insurgents are spreading in Thailand and those groups feed well on un-stable governments, which can lead to more problems with things like terrorist training and human trafficking."
Listen to Dr Troy Whitford here.