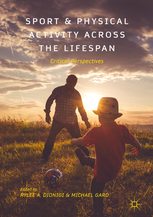 * Sport and physical activity should not be in policy as a panacea for social and health problems
* Sport and physical activity participation can be highly problematic for the poor, ill and inactive
* Using sport and physical activity as policy ignores the randomness of many diseases and the social, economic, political and cultural determinants of health outcomes
A new book cautions against political elevation of sport as a cure-all for social ills.
Sport and Physical Activity Across the Lifespan argues that the benefits of sport and physical activity accrue to individuals, but cannot solve many complex interrelated social problems.
The book was co-edited by Associate Professor Rylee Dionigi (pictured left) in the School of Exercise Science, Sport and Health at CSU in Port Macquarie, and Associate Professor Michael Gard (pictured below) in the School of Human Movement and Nutrition Sciences at the University of Queensland.
Professor Dionigi said, "Sport and Physical Activity Across the Lifespan argues that sport and physical activity are merely certain types of leisure activities that should be made available for people to engage in across their lifespan if they wish to, but sport and physical activity should not be positioned in policy as a panacea for an array of social and health problems in our society.
"That is, 'sport as leisure, not as panacea' because positioning sport and physical activity participation across the lifespan as instrumental to improving population health outcomes can be highly problematic for older people, young parents, ethnic minorities, the poor, ill and inactive.
"Typically, those who benefit from regular sport participation already have the means, ability and desire to be physically active.
"Using sport and physical activity as tools in health promotion and policy assumes that all individuals can take responsibility for their health and ignores the randomness of many diseases and the social, economic, political and cultural determinants of health outcomes."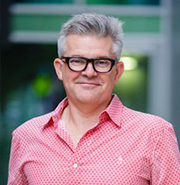 Sport and Physical Activity Across the Lifespan will be launched in Port Macquarie in September.
The book is published by Palgrave MacMillan and is available here: https://www.palgrave.com/gp/book/9781137485618