* Focussed, finely structured 2017 CSU chardonnay with intense citrus and white stone fruit flavours awarded by James Halliday 2018 Chardonnay Challenge
* CSU oenology students benefit from learning latest winemaking techniques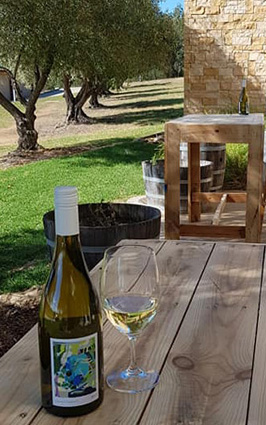 The 2017 chardonnay from Boutique Wines by Charles Sturt University (CSU) has recently won gold and was named best from the Tumbarumba region at the prestigious James Halliday Chardonnay Challenge.
The James Halliday Chardonnay Challenge is judged by five of Australia's most respected wine experts including renowned wine critic Mr James Halliday.
The Challenge has a reputation for finding the country's best chardonnay, and in 2018 it attracted 544 wines from across 36 regions.
CSU wine maker Mr Campbell Meeks (pictured below) said the profile of the competition and the judges made it a significant achievement for the University.
"The University's winery only produced two barrels from grapes sourced from the cool climate of Tumbarumba," Mr Meeks said.
Describing the chardonnay, Mr Meeks said it is a wine "you'd be happy to take home to mum", suitable for just about any occasion.
"From day one we were happy with this wine," Mr Meeks said. "It's an interesting wine with many aromas that change each time you come back to the glass. But always focussed, finely structured, with intense citrus and white stone fruit flavours."
Mr Meeks noted that the wine is at its best now, having matured for a year in the bottle.
Since 2016 CSU has produced boutique wines for the commercial market.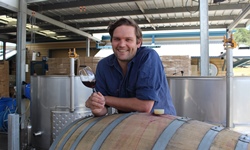 "We have been experimenting with wine making techniques to show students the impact they have on the wine in terms of flavour and style," Mr Meeks said.
"It's good to be able to show students the techniques used to make the latest trends in wines and to be able to connect with the industry."
Mr Meeks also said the 2017 Tumbarumba chardonnay has also won gold at the International Cool Climate Wine Show.