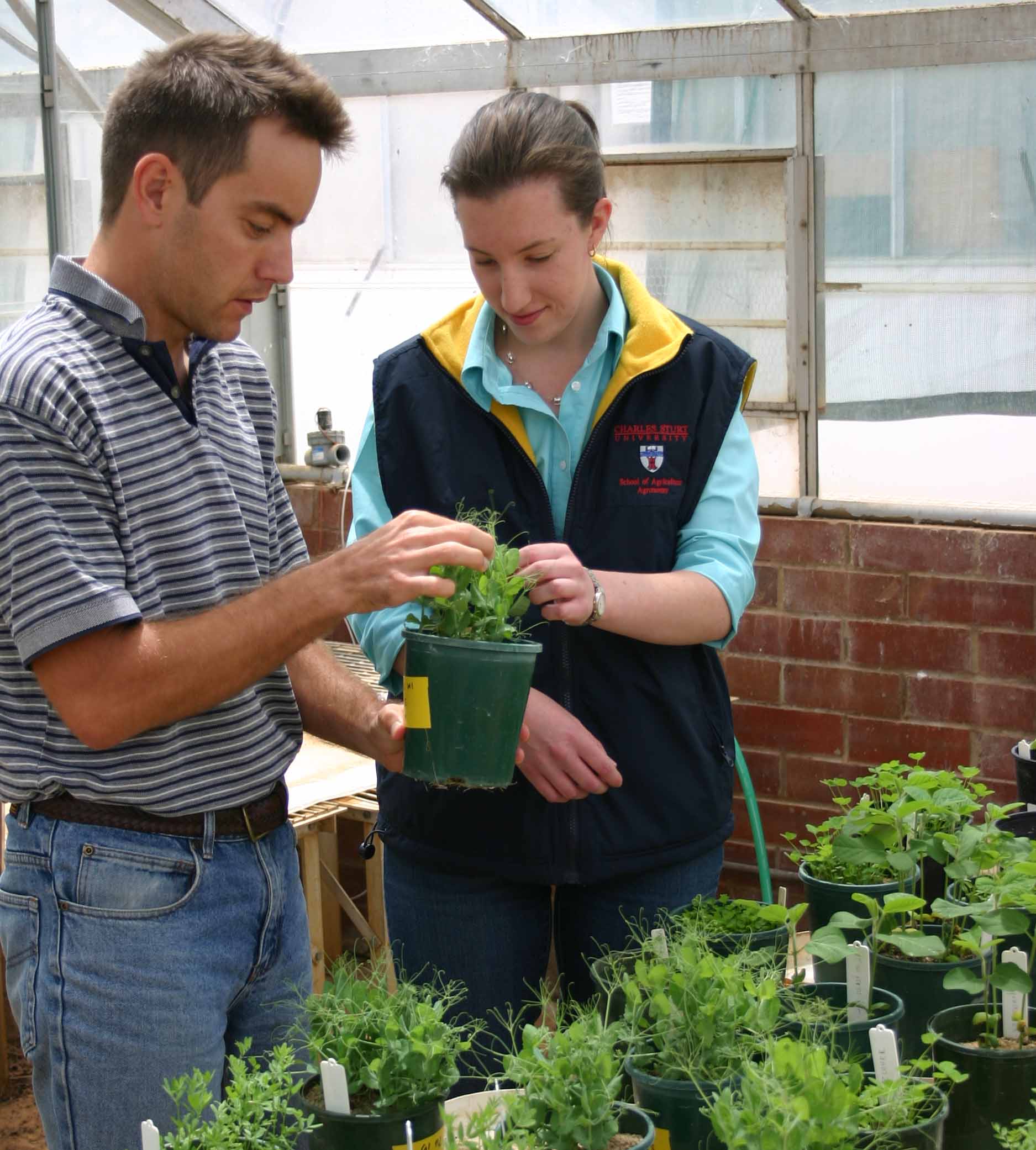 National and local agribusiness representatives met recently with Charles Sturt University (CSU), Australia's largest provider of agricultural education, to consider how to prepare graduates for work in agricultural industries in the 21
st
century.
CSU's
School of Agricultural and Wine Science
, based in Wagga Wagga, is currently renewing its main agricultural degree, which includes developing a comprehensive industry experience program for agricultural students in their final year of study.
"We need to prepare graduates for the workplaces of the future. By placing students with mentors in the agricultural industry for an extended period of time, we can ensure that students receive the context, skills and experience they need before they graduate so they can hit the ground running when they finish at CSU," said Associate Professor John Kent, Head of School.
Manager of Industry Development (Broadacre Cropping) with the NSW Department of Primary Industry, Mr Chris Cole, said this was a great initiative which will improve the transition between education and professional careers. "It gives them a taste of the work environment before they enter it. It's also a great opportunity for frontline staff to mentor students, challenging both students and staff to question practices and norms," he said.
"This gives industry a say in the education these students receive and we play a role in shaping the people that may have a career with us when they finish," said Mr Mark Sinclair, human resources business partner with Landmark NSW.
CSU staff met with these and other industry representatives on Thursday 26 March to discuss innovative, proactive ways to improve the skills and experience of graduates entering the agricultural professions.
"There are currently many demands on agriculture and the industry is changing rapidly to meet those demands. The industry needs job-ready graduates who are able to adapt rapidly to the new ideas that will keep farming profitable and help feed the world," said Dr Jason Condon, course coordinator of University's Bachelor of Agricultural Science.
According to the coordinator of CSU's Industry Practicum Program, Dr Alison Southwell, this initiative has caught the attention and support of many agribusiness sectors looking to improve the professional nature of the agricultural industry and shore up the sector's future.
"For too long, educators and employers of agricultural graduates have operated in isolation. By working together, we have a real opportunity to make CSU graduates the most valuable and sought-after professionals in the jobs marketplace," Dr Southwell said.
Other businesses represented at the meeting included the Commonwealth and National Australia banks, Warakirri Agricultural Management Trust, agribusinesses IHD Limited (associated with Ag and Vet), Holmes and Sackett and CRT Ruralco, and the
E H Graham Centre
, collaborative alliance between CSU and NSW DPI, based in Wagga Wagga.
Since the industry advisory day, the School has begun consultations with industry and is preparing to hold a rural industry careers day for CSU students in August this year.