A specialist in livestock production has been named as the new Director of the Graham Centre for Agricultural Innovation, a research alliance between Charles Sturt University (CSU) and the NSW Department of Primary Industries (DPI).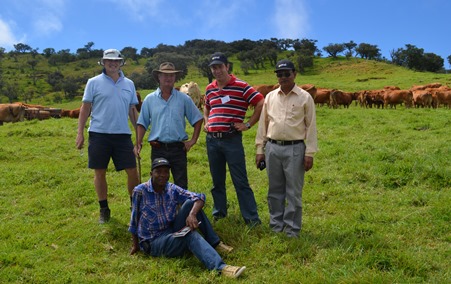 Professor Michael Friend's appointment to the role follows the retirement of Professor Deirdre Lemerle.
During his academic career, Professor Friend has published over 60 peer-reviewed articles and secured more than $3 million in external competitive grants as chief investigator.
Late last year, Professor Friend was the program leader for a research project named as a finalist for the prestigious Australian Museum's Eureka Prize for Sustainable Agriculture.
With a background in ruminant nutrition, Professor Friend joined CSU in 2003 as a lecturer in the School of Animal and Veterinary Sciences in Wagga Wagga.
He was promoted to Associate Professor of Livestock Production and has been actively involved in research projects ranging from livestock nutrition, reproductive efficiency in sheep, and integrating sheep and cropping systems for improving whole farm profitability.
Acting Deputy Vice-Chancellor (Research, Development and Industry) Dr Mary Kelly said, "The appointment of Michael as Director signals a very strong future for the Graham Centre.
"Under his leadership and in collaboration with the NSW Department of Primary Industries, the Centre will continue to address vital research challenges to advance cropping, livestock and systems integration in our region, nationally and internationally.
NSW DPI Deputy Director General Agriculture, Mr Michael Bullen, has congratulated Professor Friend and welcomed his appointment.
"DPI is committed to continuing this productive alliance, working hand-in-hand with Charles Sturt University researchers and agricultural industries to deliver positive outcomes to farmers and consumers," Mr Bullen said.
"Projects focused on delivering new non-chemical strategies for controlling weeds in pasture, competitive forage crops and new pasture species aim to fortify the future of farming."
Professor Friend starts as Graham Centre Director on Monday 27 July.