A Charles Sturt University (CSU) academic has praised Tasmania's steps towards improving the welfare of animals such as hens and pigs amid calls for consumers to support that state's producers.
The Tasmanian government has allocated $2.5 million to fund pork producers' transition out of sow stalls by the middle of next year and a transition plan to end battery hen operations in the state.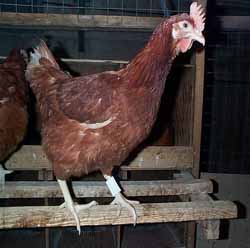 "Tasmania is following trends in Europe, the USA and Canada in phasing out the use of conventional cages for laying hens," said Dr Freire.
"Cages restrict birds' ability to engage in many normal behaviour patterns, and in this respect alternative systems such as barn or free-range systems have been considered to be better for hen welfare.
"Concern for hen welfare has also been seen in changes in consumer attitudes, where the demand for eggs from non-cage systems has been growing steadily in Australia for a number of years."
The CSU academic warns of the cost on Tasmanian pork and egg producers, however.
"Producers incur a substantial economic burden from switching to non-cage systems, where labour costs can be higher.
He says it is essential for consumers to continue to support Tasmanian producers' attempts to improve animal welfare by actively seeking and buying Tasmanian produce.
"Tasmania is currently undergoing substantial reform on the welfare of animals in livestock production, and improvements in welfare need the continued support of government, producers and consumers alike."