* The Australian Intercollegiate Meat Judging (ICMJ) Association week-long workshop and competition starts today at CSU Wagga Wagga
* CSU hosts this event each year which brings students from all over Australia, Indonesia, Japan, USA and Korea
* Students will be competing to make the Australian National ICMJ team that will tour the USA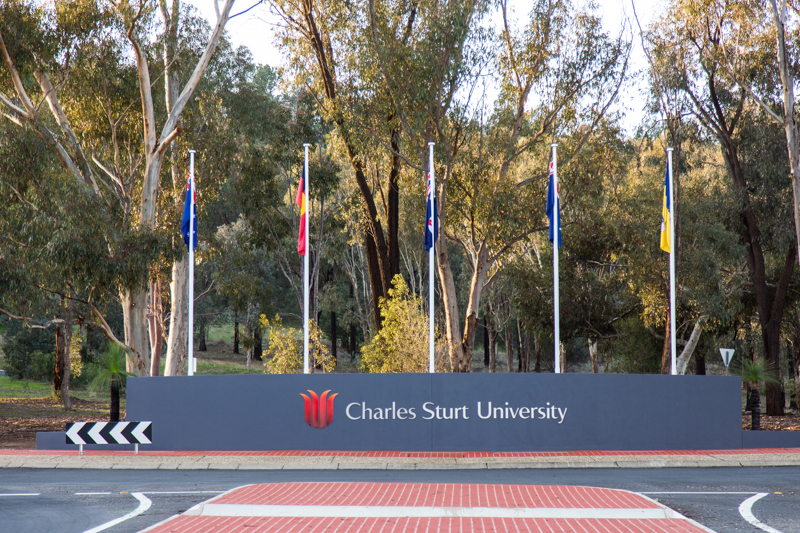 Charles Sturt University (CSU) is hosting and showcasing its high class facilities at the Australian Intercollegiate Meat Judging (ICMJ) competition and conference. The week-long event has teams from Universities across Australia, Indonesia, Japan, USA and Korea.
The students will learn about the red meat industry in Australia, with the aim of showcasing the red meat industry and inspire and support the students to become part of the industry after they finish university.
Students have today attended an industry tour, going behind the scenes of the livestock industry that students don't normally get to see.
The week offers a wide variety of opportunity for the students to learn and network across the industry. The conference will see a number of industry guest speakers take the stage, covering a range of topics including the beef, lamb and pork industries, graziers, feedlotters and processors.
For the students the pressure is on during the interactive workshops, which includes carcase judging. The students have the chance of making the Australian ICMJ team, which will tour the USA in January next year.
CSU Lecturer in Farming Systems, from CSU's School of Animal and Veterinary Sciences and a competition coordinator, Dr Michael Campbell said, "Charles Sturt University students are quite successful in making the Australian National ICMJ team.
"A great thing about the conference is our students have the chance to meet with potential employers. On Friday at the Careers Fair, around 40 companies will be attending to meet with the graduates," Dr Michael Campbell said.
CSU Wagga Wagga Team Manager, Ms Caroline Duddy said, "It's a fantastic opportunity for the students. For the four months leading up to the competition the students show dedication by attending training session twice a week."
"In the past CSU students have represented the University through the competition, being selected to attend training weeks in Brisbane, as well as being selected for the National Team that competes in the USA," Ms Caroline Duddy added.
"It is so much more than the competition, as a committee we are actively promoting that the competition is just a carrot to get students along. We then expose them to all the opportunities that the meat industry holds for them," Dr Campbell concluded.
The Australian ICMJ 2018 Presentation dinner, will be held on Saturday 7 July, where the top 10 students will be announced that will head to Brisbane for a week of training and industry visits, then the top five will be selected for the Australian team.
The conference finishes on Sunday 8 July.