* CSU 2019 Orientation starts Monday 25 February
* University welcomes 7,732 new students to the 2019 academic year
* Full academic orientation and a range of support services aims to ensure best academic results and career prospects for all students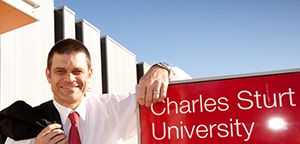 Thousands of commencing students will be welcomed to Charles Sturt University (CSU) next week as 2019 On-campus Orientation begins across the University's six main campuses.
On-campus Orientation starts on Monday 25 February at CSU in Bathurst, Wagga Wagga, and Port Macquarie, and on Wednesday 27 at CSU in Dubbo, Orange, and Albury-Wodonga.
CSU Vice-Chancellor Professor Andrew Vann (pictured left) said, "I welcome new and returning students to the 2019 academic year.
"This is an exciting time for the University, particularly for our new students studying on campus and online, as they begin a new chapter in tertiary education and the pursuit of their future careers.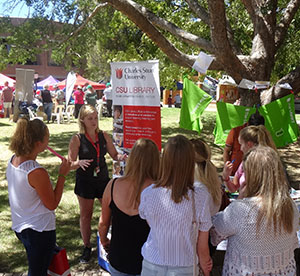 "This is the first step to achieving your dreams and we're here to help you have a memorable time while you do it. I trust you will enjoy the University's commitment to providing the best possible student experience.
"Charles Sturt University focuses on excellence in education and we pride ourselves on providing our students with a strong sense of belonging, and it is with that I wish all new students the best of luck in their academic pursuits in 2019."
The new 2019 CSU all-campus commencing cohort of 7,732 consists of 2,708 undergraduate internal (on campus) students; 2,722 undergraduate online students; and 2,302 postgraduate students.
Estimated (subject to slight variations) undergraduate on-campus students to start at the six main CSU campuses: Albury-Wodonga 452; Bathurst 646; Dubbo 66; Orange 161; Port Macquarie 553; Wagga Wagga 830.
In 2019 some of the most popular CSU courses include the Bachelor of Paramedicine, Bachelor of Physiotherapy, Bachelor of Nursing, Diploma of General Studies, Bachelor of Social Work, and the Bachelor of Education (Birth to Five Years).
Each campus orientation begins with a Welcome event for students, their families and supporters. It includes a Welcome to Country by local Aboriginal Elders, and staff and invited guests from the wider community will also attend.
Following this a series of academic, support and social events are planned for each campus. These are designed to welcome the students, orientate them to the University, introduce them to their studies in their various disciplines, and enable them to interact socially and network with their peers.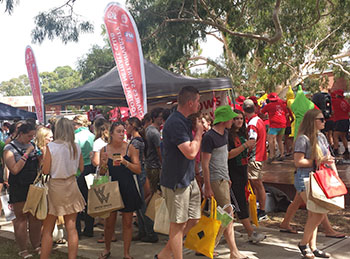 There will be academic orientation sessions for new students for all courses throughout the week. As well, there will be a range of sessions about services and support, including how to get involved with various CSU clubs, societies and sports; how to manage their time; a disability services meet and greet; and support for international students.
CSU Deputy Vice-Chancellor (Students) Ms Jenny Roberts said, "We also take the view that orientation to university doesn't just happen over one week.
"Many students have been engaging with us already through our online orientation portal, have been undertaking our Studylink classes focussed around academic literacy and skills development, and have been attending early library, careers and other workshops online or on-campus.
"The university maintains a schedule of support activities and workshops and organised social events throughout the first session.
"Social events are community focused, and aim to connect the students with both their university campus as well as with the broader community in which they will be residing for the next three or more years.
"Examples of community-based social activities include tenpin bowling and karaoke in Dubbo, visits to both Flipout and Lake Canobolas in Orange, and movie nights at the Bathurst Metro5 Cinema.
"Also, in line with the University's values (insightful, inclusive, impactful, inspiring) and motto ('For the public good'), students are also encouraged to participate in fund-raising for a charity. This year's charity is Lifeline."
Classes in Session One of the formal academic year begin on Monday 4 March.