Headlines
Update, Friday 21 February 2020: Charles Sturt University response to COVID-19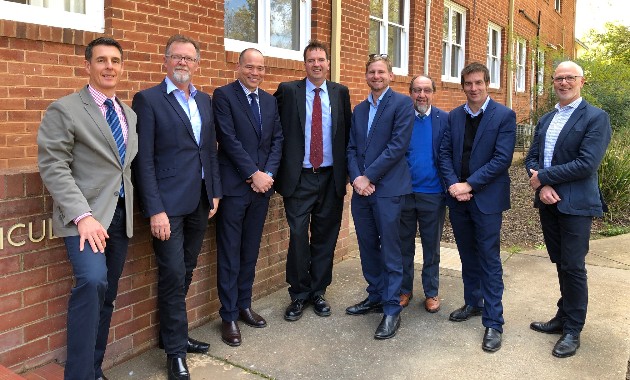 Delegates from Innovate UK to visit Charles Sturt University in Wagga to strengthen global partnerships in the agri-tech sector.

Recent Tweets
Charles Sturt Uni
@CharlesSturtUni
I feel 100 confident with both my knowledge and practical skills to enter the workforce as an emergency service health professional. Hear first hand from #CharlesSturtUni paramedic students , confident and ready to take on challenges here and abroad
Charles Sturt Uni
@CharlesSturtUni
Library Skills need a boost This is your ticket to smooth sailing in that space
Charles Sturt Uni
@CharlesSturtUni
@NSWHPathology Congratulations Dr Geoffrey Kershaw. We are proud to support this award and support gro
Expert in focus
Associate Professor Damian Candusso
SPECIALTY TOPICS: Immersive media, Sound design, Music, Film sound
Damian has over 18 years international award-winning industry experience working in sound design for film, television, animation, games, music and immersive media including virtual reality and 360º film.
Credits include one of the Australia's first room-scale virtual reality projects, War Torn and some of his feature film work includes: Safe Neighbourhood, The LEGO Movie, The Great Gatsby and Happy Feet.
Find an expert
Charles Sturt University has a range of experts who can provide media commentary within their areas of expertise.